The Town Forum on Quarry North and Melone Disposition will be held on Tuesday, November 27, 2018 from 7:30pm – 10:30pm at L-SRHS Auditorium.
The Forum will provide residents with an opportunity to ask questions and learn more about the proposed disposition of the Melone property. A presentation on the history of the property and the proposed disposition will be followed by a Q&A.
LEARN MORE about the Melone Property and Disposition at https://sudbury.ma.us/melone
QUESTIONS will be taken live in the hall on the night of the Forum or in advance via email up until 5:00PM on 11/27/18. Those wishing to submit questions in advance, may email questions to [email protected]. Please put "Town Forum" in the subject line and include your name and address.
BROADCAST: The forum will be broadcast on SudburyTV and will be made available to view OnDemand.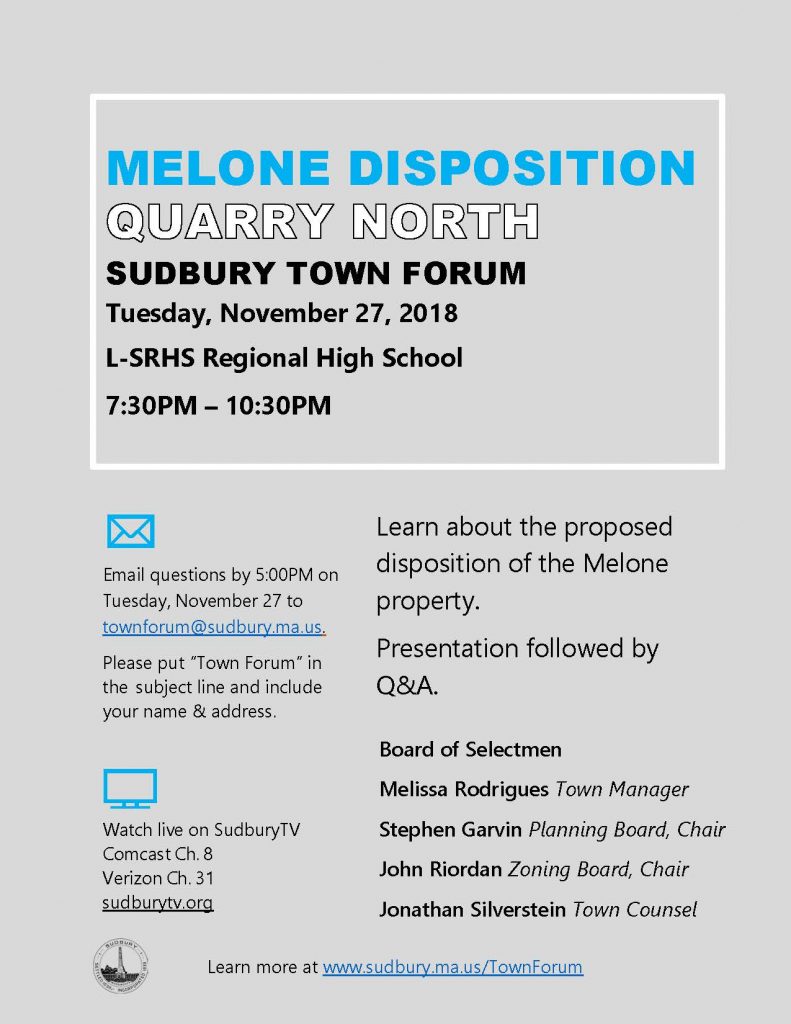 Event Details
Email this Post
Content Shortlink
Back to Board of Selectmen