STATE ELECTION
Tuesday, November 8, 2022


Polls Open: 7 AM to 8 PM


Town Hall: Precincts 4, 6
Fairbank Gym: Precincts 1, 2, 3, 5
YOUR PRECINCT OR POLLING PLACE MAY HAVE CHANGED AS OF 12/31/21.
Please visit the Secretary of State's Where Do I Vote Election Information Search to verify your precinct before election day.
Ballot Info
Specimen Ballot
2-sided ballot – Page 1 = Candidates, Page 2 = Ballot Questions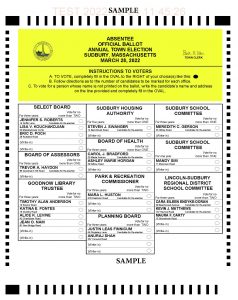 Election Info
See below hyperlinks (Secretary of State website) for details.
Ballot Question 1 – Additional Tax on Income Over One Million Dollars
Ballot Question 2 – Regulation of Dental Insurance
Ballot Question 3 – Expanded Availability of Licenses for the Sale of Alcoholic Beverages
Ballot Question 4 – Eligibility for Driver's Licenses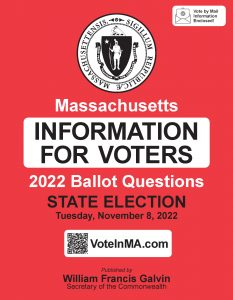 Vote By Mail
Voting by Mail is available now for every primary and state election. You do not need a reason to vote by mail. The deadline to apply for a Vote by Mail ballot for this election is by 5 PM on Tuesday, November 1, 2022. If you have sent in a vote by mail application for 2022, then you do not need to send in a postcard application. If you are living out of the country or in the military you can still vote. Click here for a Federal Post Card application. FPCA Button.
NEW

ACCESSIBLE VOTE BY MAIL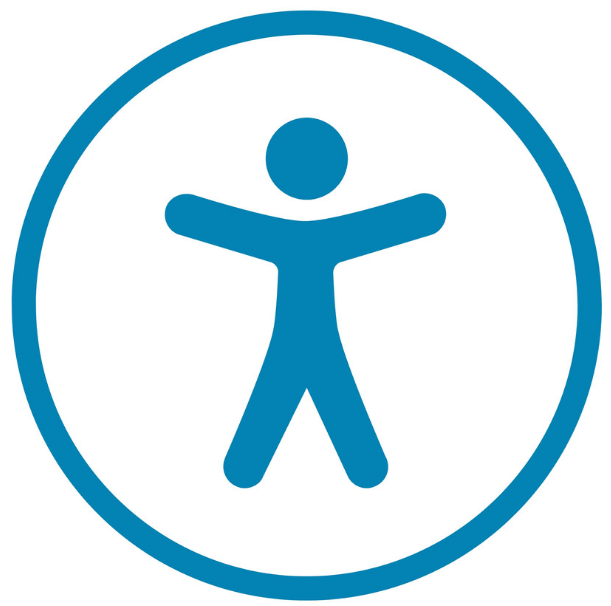 The Accessible Vote by Mail system allows you to receive, complete, and return your ballot electronically using a secure web portal if you are unable to mark a paper ballot because of a disability. The Accessible Vote by Mail system is available only to voters who are blind or have vision impairments, mobility/dexterity disabilities, or other disabilities that make it difficult or impossible to effectively access a paper Vote by Mail ballot, because of inability to independently read, write, hold, or physically manipulate standard print materials.
Accessible Vote by Mail Information
Accessible Vote by Mail Application
1. APPLY TO VOTE BY MAIL
The deadline to apply for an early voting ballot for this election is 5 PM on Tuesday, November 1, 2022. with the Town Clerk's office. Applications should be filed with the Town Clerk's office as soon as possible as it may take 5 to 8 days to receive your ballot.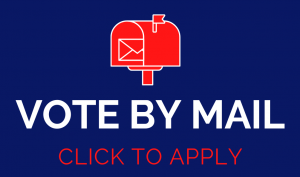 2. COMPLETE & RETURN YOUR BALLOT
When you receive your Vote by Mail packet, complete your vote by: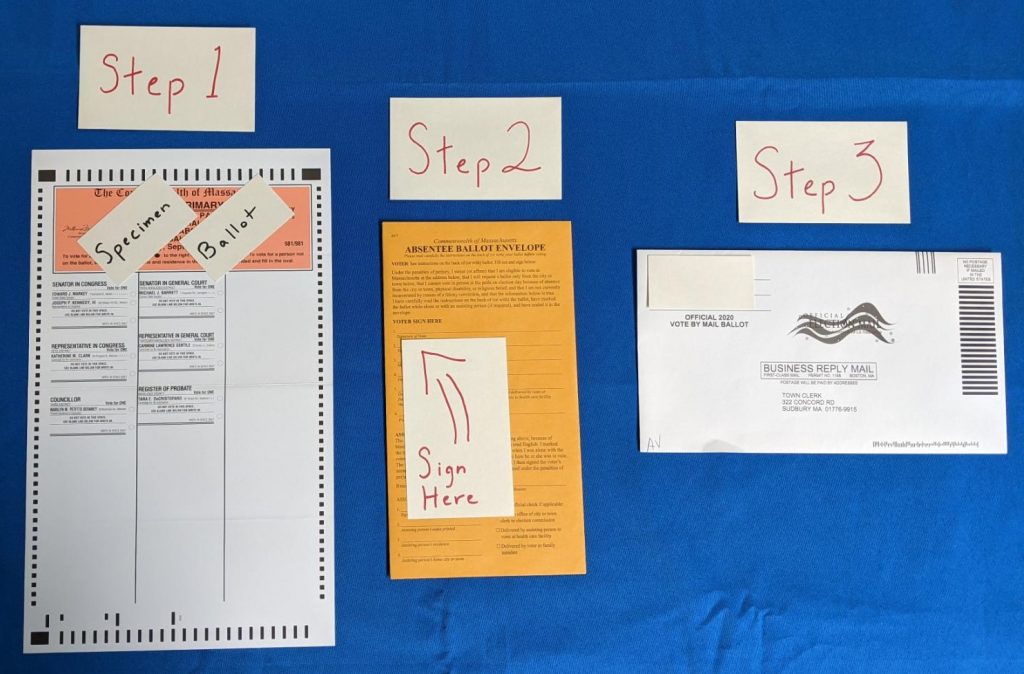 Fill out the ballot
Place ballot in yellow envelope, SIGN YOUR NAME and seal the envelope (If you do not sign your name your ballot will not count)
Place sealed, yellow envelope into white envelope and seal -No postage needed
Return your ballot:
Return by mail or
Town Clerk's Office, 322 Concord Rd. or
Drop off in the ballot drop box located outside the Town Clerks office, 322 Concord Road. (Behind Townhall) This is the only ballot drop box available. It is open 24/7.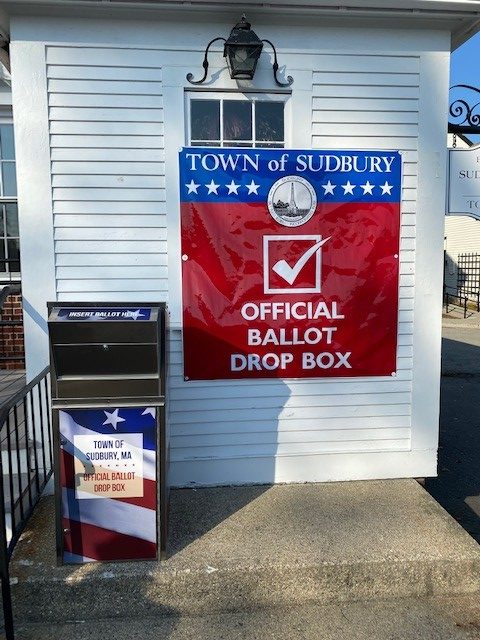 Ballots must be returned to the Town Clerk's office by 8 pm on November 8, 2022 (Election Day) or postmarked by 11/8/22 and received in the Town Clerk's office by November 12th to be counted. Completed Ballots can not be left at the polling place. Reminder: Once your mail in ballot is received by the Town Clerk's office it is cast and you can not vote again.
3. TRACK YOUR BALLOT
Check the status of your Vote by Mail Application or Ballot here: TRACK MY BALLOT

In Person Early Voting
Early Voting in person is available to all registered voters who prefer to cast their ballot prior to election day.
EARLY VOTING DATES:
Saturday, October 22 – through Friday, November 4, 2022 at 12:30pm.
HOURS:
M, W, Th) 8:30 AM – 4:30 PM
Tu) 8:30 AM – 7:00 PM
F) 8:30 AM -12:30 PM
Saturday Oct. 22th- 9:00 AM – 3:00 PM
Saturday Oct. 29th- 10:30 AM – 4:30 PM
.
Voter Registration
The last day to register to vote for this election is Saturday, October 29, 2022. The Town Clerk's Office will be open until 5PM for in-person registration.
Register to vote on-line or learn more at https://www.sec.state.ma.us/ovr/.
Please contact the Town Clerk's Office at clerk@sudbury.ma.us or 978-639-3351 with any questions.
Event Details
| | |
| --- | --- |
| Event Start: | Tuesday, November 8, 2022 (7:00 am) |
| Event End: | Tuesday, November 8, 2022 (8:00 pm) (Expected) |
| Location: | Not specified; see notes. |
| Department: | Town Clerk |
| Notes: | State Election Day is Tuesday, November 8, 2022. Polls will be open from 7 AM to 8 PM. |