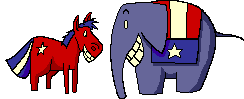 The Sudbury Board of Registrars of Voters consists of the Town Clerk and three other persons representing the two leading political parties. The Board member is appointed by the Select Board for a three year term. The opening is for either a registered Republican or Democratic voter, as required, pursuant to M.G.L. Chapter 51, Section 15.
The Registrars have various duties in the election process, including:
Meet as a Board to process absentee ballots from Specially Qualified voters from outside the United States after State Elections.
Attend and participate in an Election Recount Session if one is called.
Participate individually as needed in Special Voter Registration sessions 10 days prior to elections.
Members of the Board of Registrars do not:
Act as poll workers or count voted ballots.
Establish policies or procedures for the election process.
Are not members of any other Town Boards or Committees.
For more information contact the Town Clerk, Beth Klein.