Sudbury Public Works Monthly Construction Update: April 2023
TOWNWIDE DRAINAGE IMPROVEMENTS
PEAKHAM ROAD – Drainage Improvements
Starting Monday, April 3rd, Daily Closures from Pratts Mill Road to Old Lancaster Road, 9 AM to 4 PM
Phase 2 of the Peakham Road drainage improvements will begin on Monday, April 3, 2023. Daily Roadway closures will be from 9 AM to 4 PM pending good weather with full roadway access returning each day. Police details will be positioned on either end of the construction zone allowing buses, emergency vehicles and local traffic to pass. All others will be asked to follow the detour signs around the construction zone. See detour route map attached.
We expect work along this stretch of Peakham Road to last approximately three (3) weeks. We understand this section of Peakham Road is of highest importance to residents and we recognize this by restricting the hours of the contractor so that rush hour traffic is not impeded. We ask that all using this stretch of Peakham Road to be mindful the contractor's work hours, weekdays from 9 AM to 4 PM, and to plan accordingly.
Once again thank you all for your patience as we continue to repair/replace Sudbury's drainage infrastructure.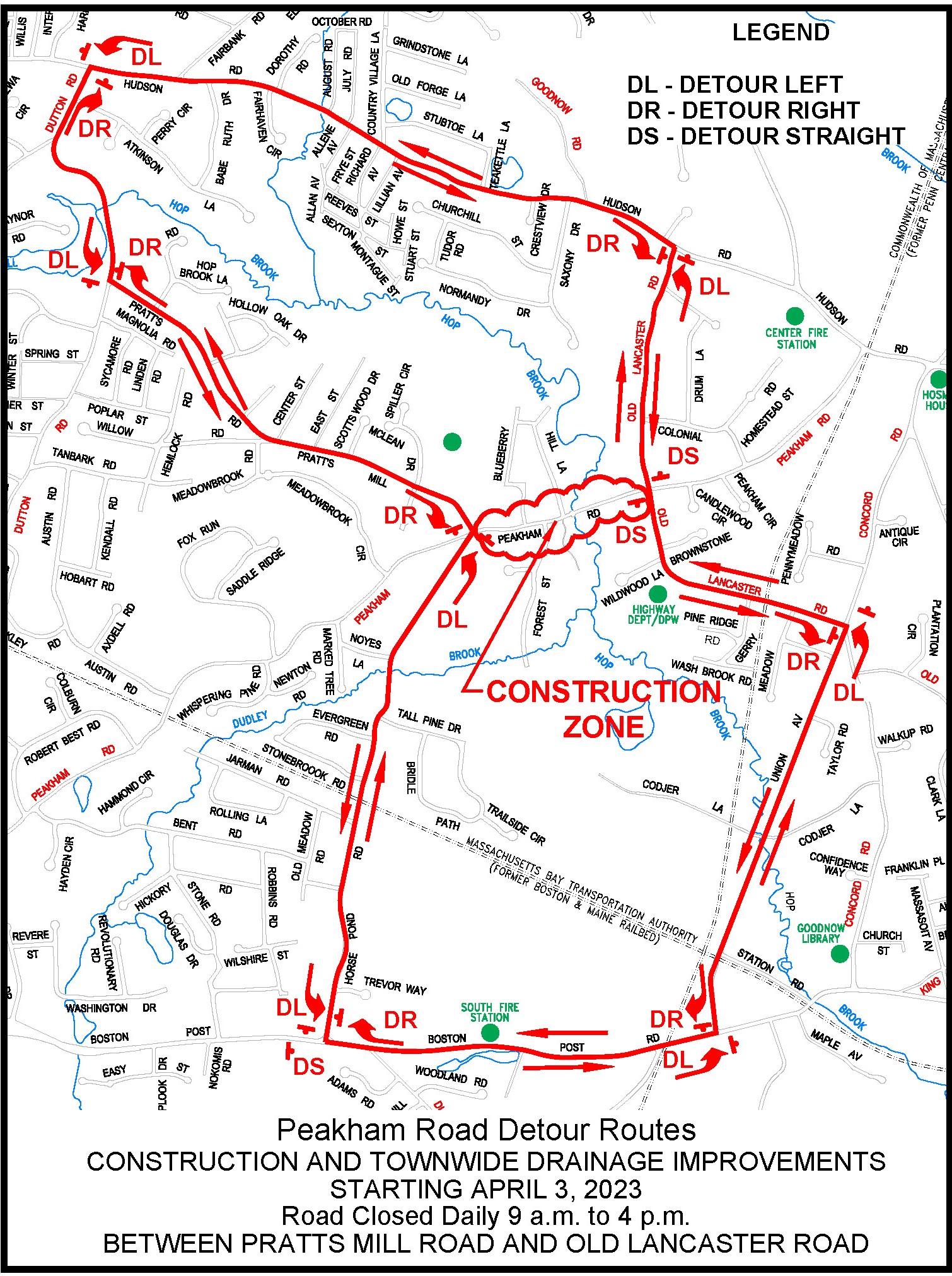 Categories