Public Access Update 5/17/23
Message from Camp Sewataro
June 1 – August 31, 2023 Access
Closed 12pm-4pm:
Closed 6pm-9pm:

Thursday, June 30
Thursday, July 7
Tuesday, July 19
Thursday, August 4
Wednesday, August 10
Thursday, August 11
Tuesday, August 16
Open

Weekends 7am – 8pm
Weekdays 6pm-9pm
As we move into June and the beginning of the summer camp (and
staff training) season, there are some changes to resident access.
June 1 – August 31, we will now have two sections of the property
open to residents on weekends and 6-9pm on weekdays. The front
fields and fishing pond remain open this summer. NEW Residents will
now also have access to the small basketball court and tennis
courts on the back side of the property – please see map below.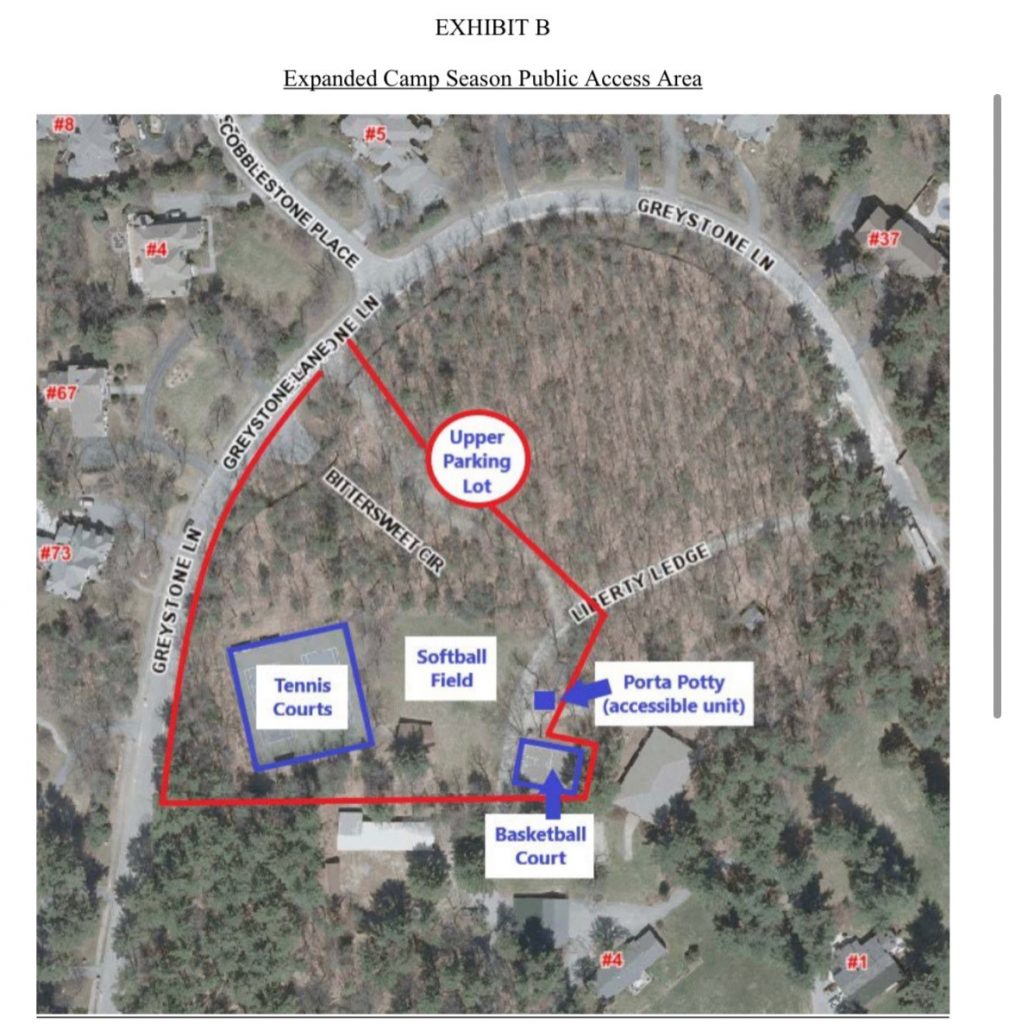 Despite the very best efforts of our team and Combined Facilities Director Sandra Duran and Town Manager Andrew Sheehan, the accessibility improvements planned for the pond/pool area are unable to be completed in time for the start of camp this year. We are grateful to Ms. Duran and Mr. Sheehan and to the Select Board for their partnership and support in swapping work at the pond with the accessibility improvements to Liberty Lodge. We will now have a new accessible parking area and entry to Liberty Lodge by the start of camp this year, and will begin work on the pond area in September. We are also committed to providing increased access and programming for Sudbury residents this summer, and plan to host movie nights on property throughout the summer (with Liberty Lodge available/accessible in the event of inclement weather).
Public Access Update 9/29/22
Message from Camp Sewataro
As of September 1, 2022 the entire 44 acre property at Liberty Ledge is open for resident access, 7 days a week, dawn to dusk, through May 31. Remember to bring your own gear to enjoy the tennis and basketball courts and fishing pond.
Please note that leashed pets are now permitted on property, and remember to clean up after your pet! We have provided waste receptacles throughout the property.
Note that the back gate (Greystone Lane) will be open:
8am – 6:30pm through November 4
8am – 5:00pm November 5 – March 13
8am – 6:30pm after March 13
The property is open but back gate will be closed on the following dates:
November 24, 2022
December 24-25, 2022
December 31, 2022
January 1, 2023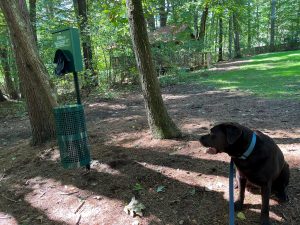 Public Access Update 9/14/20
Message from Camp Sewataro
In order to make the tennis and small basketball courts on the back of the property more easily accessible, the back gate (near the intersection of Greystone Ln. and Cobblestone Pl.) will be open to residents daily from 8am to dusk. Please park in the dirt area to the left as you enter the property, and do not drive past the barrier. Also remember that we have space available for local groups to schedule outdoor programming/meetings. Contact reservations@sewataro.com with questions or to book!

Public Access Update 8/31/20
Message from Camp Sewataro
Beginning September 1, the entire Sewataro property (excluding swimming and buildings) is open to Sudbury residents daily, dawn to dusk. Visitors can access the property through the Haynes Road entrance, and should park in the lot on the right, before the roped off section of Liberty Ledge. Below is a map showing the locations of playing fields and tennis and basketball courts on the property. Please contact kristen@sewataro.com with questions or to schedule events for your group.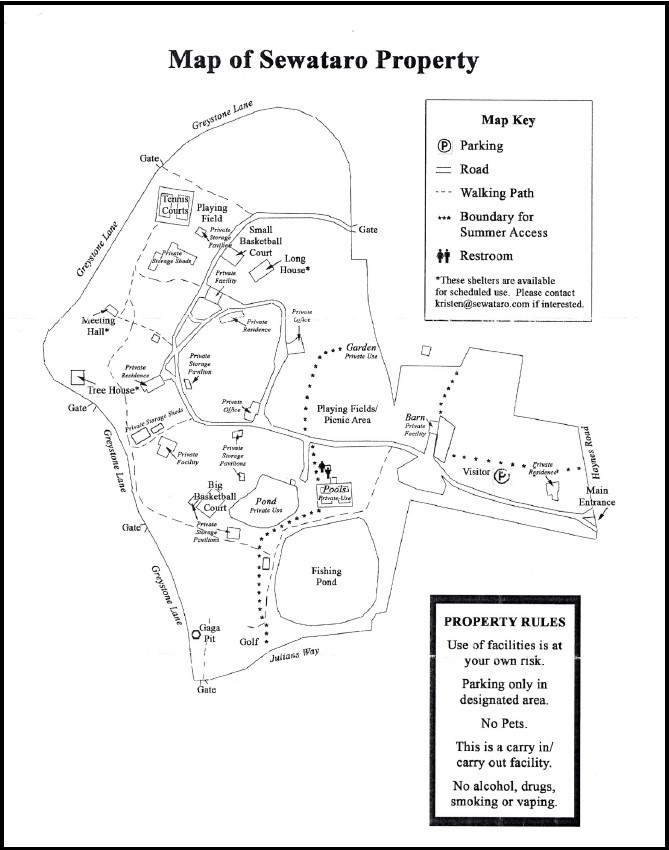 Property Information: Public Access and Existing Buildings
Information regarding Camp Sewataro public access and existing buildings was provided as part of a Fairbank Community Center Presentation from March 2020. Click here for details.
Public Access Update 6/15/20
Message from Camp Sewataro
We are looking forward to opening up for resident access this summer. The camp-season access area at the front of the property will be open on weekdays from 6pm until dusk and on weekends and July 3 from 9am until dusk beginning Wednesday, July 1. Please remember that visitor parking is at the bottom of the hill, and that there are no pets allowed on the property. If you have any questions, please direct them to Kristen Drummey: kristen@sewataro.com.

Categories