DATE: Monday, May 7, 2018 (first night)
TIME: 7:30PM
LOCATION: Lincoln-Sudbury Regional High School Auditorium
WARRANT
The Warrant is posted on the website and will be mailed to all households. Click below to view the Warrant.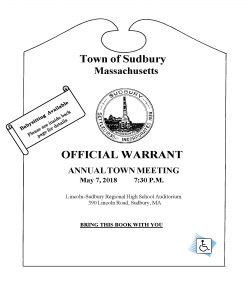 BABYSITTING
Babysitting will be available for the first night of Town Meeting. Click here to register. Click below for details.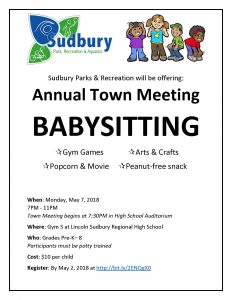 ARTICLE OF THE DAY
Article of the Day will be featured on the Town of Sudbury Facebook page. These are user-friendly explanations of the matters that will be discussed at Town Meeting. Visit our Facebook page to learn more.