On February 9, 2021, the Select Board voted to proclaim March 2021 as "Shadow Pandemic Awareness Month" in the Town of Sudbury.
What is the Shadow Pandemic?
From "Shadow Pandemic Awareness Month" Proclamation: Growing evidence shows the COVID-19 pandemic has made intimate partner violence more common—and often more severe. COVID-19 conditions often exacerbate circumstances of abuse, giving abusers more tools and curtailing opportunities for victims to escape violence. The United Nations has deemed the intensification of domestic abuse within the larger pandemic of COVID-19 a "Shadow Pandemic."
To learn more, read the full Shadow Pandemic Awareness Month Proclamation.
Domestic Violence in Sudbury
To help shed light on domestic violence, Sudbury Social Worker Bethany Hadvab and Police Chief Scott Nix spoke with Town Manager Henry Hayes, Jr. regarding the "Shadow Pandemic" in Sudbury – what it is, how COVID-19 has contributed to the growing crisis and what resources are available to help. Click below to view Municipal Minute: Domestic Violence – The Shadow Pandemic.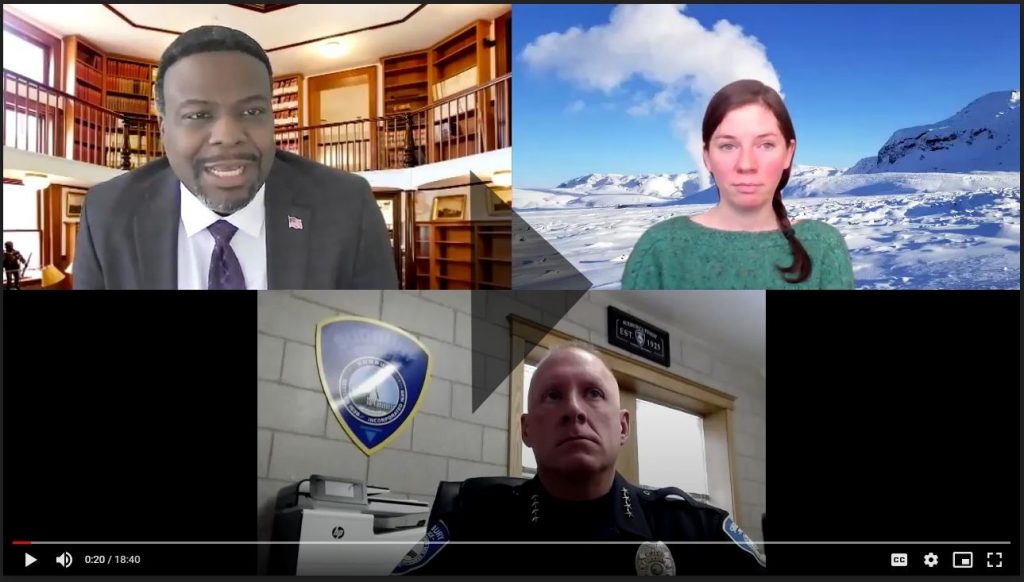 Resources
Click blue hyperlinks below to learn more.
Domestic Violence Services Network (DVSN): Call for safety planning, local resources and referrals, and support filing restraining orders, 888-399-6111. http://dvsn.org/
Jail Diversion/Co-Response Program: https://www.advocates.org/services/jail-diversion
MA Safelink Domestic Violence and Sexual Assault Hotline: Call for safety planning, resources, referrals and shelter beds, 877-785-2020. https://www.casamyrna.org/get-support/safelink/
Shadow Pandemic Awareness Month Proclamation
Sudbury Social Worker – COVID Resource Guide – Domestic Violence: https://sudbury.ma.us/socialworker/?p=1581#dv
Voices Against Violence: 24 Hour Hotline: 1-877-221-6176, http://www.voicesagainstviolence.net/
Categories