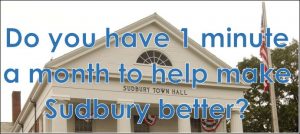 Resident input is essential to the town's decision-making process, but past on-line surveys haven't always reflected a majority of opinions. The Town has partnered with FlashVote to make it easier to make your voice heard. FlashVote lets the Town send one-minute surveys to residents who sign up to share their opinions on important local matters.
The surveys are quick and sent once every month or two – they won't flood your inbox. When each survey ends, FlashVote sends the anonymized results to everyone who participated, and the town gets valuable feedback from the community.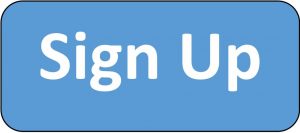 How Does It Work?
1. Sign up at https://sudbury.ma.us/flashvote
2. Fill out a survey
3. See the Results
The answers provided to survey questions will help shape town decision making. FlashVote does not share personal information.
Sudbury's Past Surveys
Community Priorities (ARPA) – October 2021
Conservation: Trails – June 2020
Coronavirus Impacts – May 2020
Broadacres Farm – November 2019
Complete Streets – October 2019
Sewataro Property – June 2019
Fairbank Community Center – June 2018
Learn More
Read the full press release: https://sudbury.ma.us/townmanager/?p=919
See the flyer: https://sudbury.ma.us/townmanager/?p=896
Watch the video: https://vimeo.com/263081218
Privacy
The Town and FlashVote take privacy very seriously. FlashVote follows strict disclosure guidelines when it comes to user information and they do not share personally identifiable details with anyone, not even the Town. They ask for a user's address and year of birth at signup. Address is used to deter ballot stuffing and year of birth is needed for their user age requirement. Also, both address and age give us important demographic information (for example, it could show whether people ages 20-30 have a different response to a question than those ages 60-70). However, individual responses remain anonymous (actual addresses and birth years will not be shared with the Town). FlashVote Terms of Service and Privacy Policy can be found on their website.
Categories