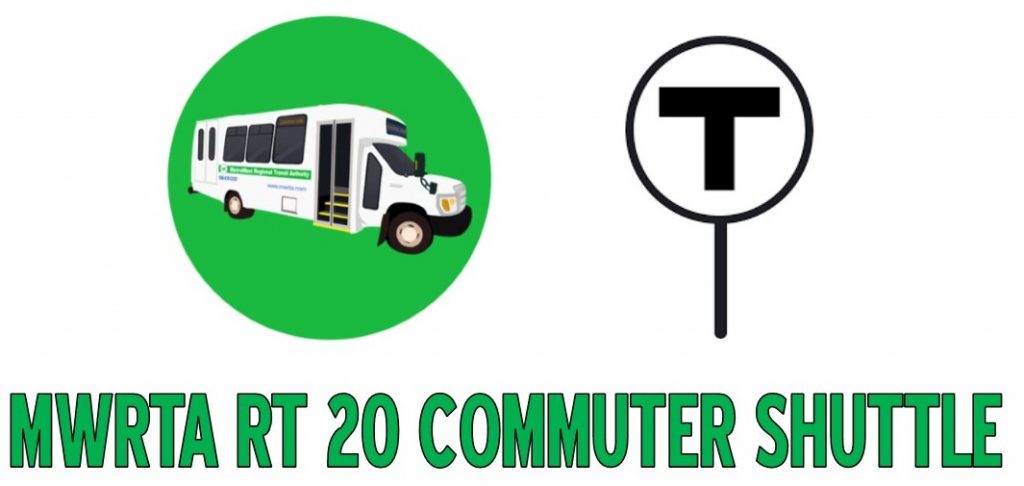 Starting Monday, June 10, 2019, MWRTA will offer shuttle service between Marlborough/Sudbury and the Riverside Train Station in Newton.
SCHEDULE
The route runs Monday – Friday, from Blandin Hub (15 Blandin Ave) in Framingham to Riverside T Station in Newton and back. The shuttle will operate between peak commuter travel hours only.
Full Schedule: https://sudburyseniorcenter.org/wp-content/uploads/sites/381/2019/06/Route-20-Shuttle-Schedule-6-2019.pdf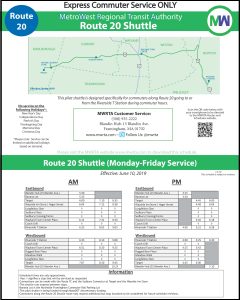 RATES & FARES
The current rate is $1.50, with discounts offered for students, children, service men and women, seniors, and holders of MWRTA Transportation Access Pass, MBTA Transportation Access Pass, Medicare Card, Council for the Blind Card and Charlie Card.
Full Rate & Fare List: http://mwrta.com/index.php/routes/rates-and-fares
FAQ
Q: How do I request a stop that receives service as requested?
A: The MWRTA operates as a "Flag Down" system. Riders can wait for the bus anywhere along the route as long as they are in a safe and visible location. When the bus is approaching, you may wave the bus down – please be sure to give the driver enough notice to pull over to the side of the road and stop. Riders may also call in to MWRTA Customer Service at (508) 935-2222 to give notice that they will be waiting in a certain location so the driver can keep an eye out.
Q: Are there recommended areas where I should park for the stops?
A: At the moment, the MWRTA does not have any recommendations for areas where riders may park and take the shuttle. MWRTA hopes to be able to provide a parking location in the near future.
Q: How many riders can the shuttle accommodate? What happens if it is filled before I get a seat?
A: The MWRTA Fixed Route buses can seat 16 passengers. If all seats are filled, the bus can hold approximately 8 people standing.
Q: Is the shuttle ADA accessible?
A: Yes, all MWRTA buses are ADA accessible.
Q: Is transportation available to the shuttle stops for those who require assistance?
A: At this time, MWRTA does not provide transportation to the shuttle stops.
LEARN MORE
For shuttle tracking and other info, please visit www.MWRTA.com or call Customer Service at (508) 935-2222.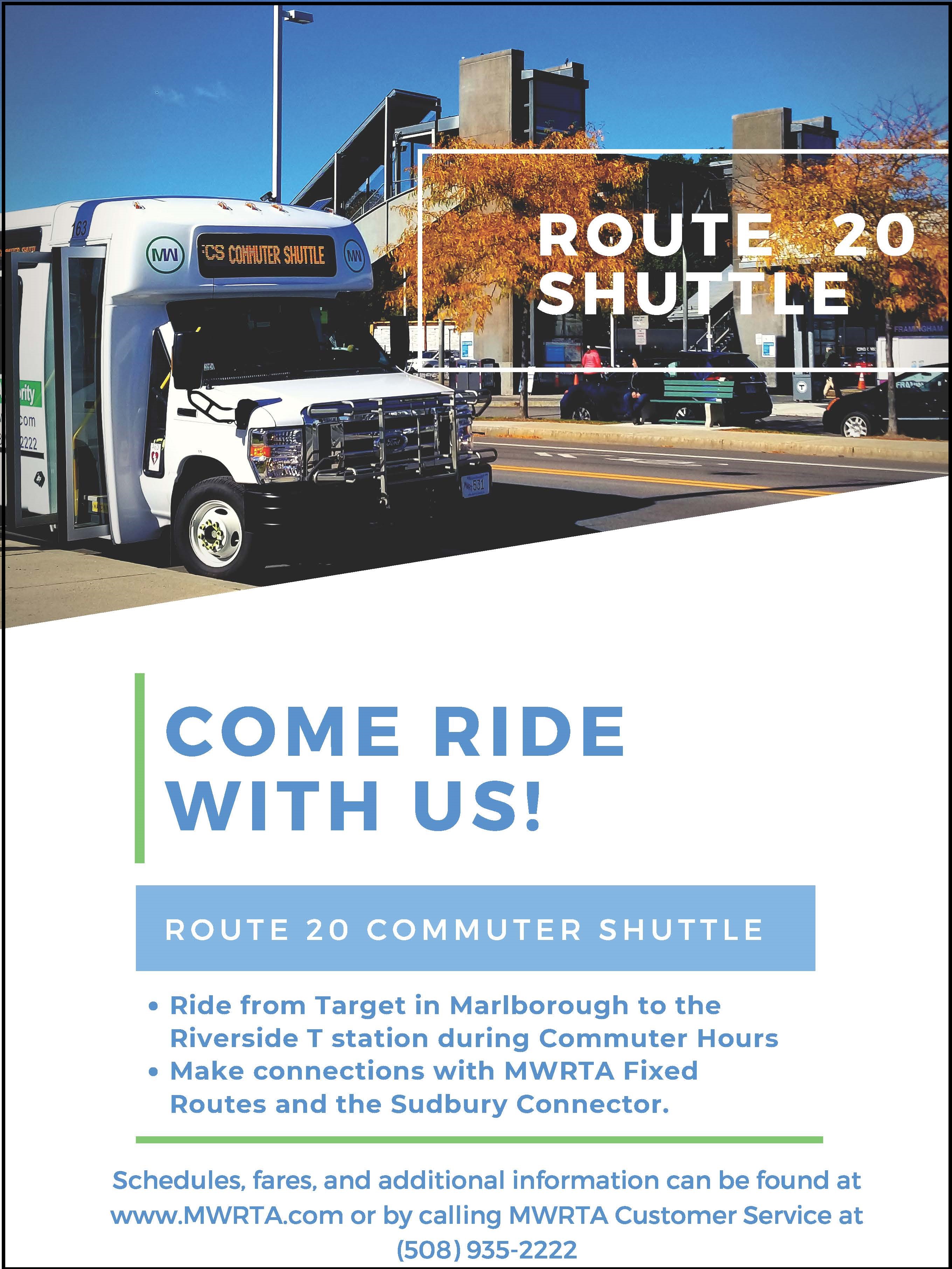 Categories