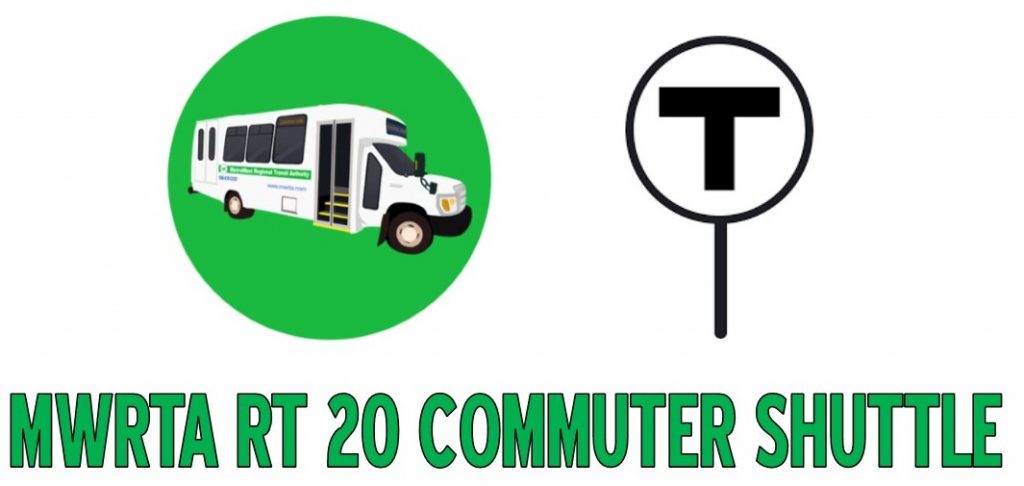 Starting Monday, June 10, 2019, MWRTA will offer shuttle service between Marlborough/Sudbury and the Riverside Train Station in Newton.
SCHEDULE
The route runs Monday – Friday, from Blandin Hub (15 Blandin Ave) in Framingham to Riverside T Station in Newton and back. The shuttle will operate between peak commuter travel hours only.
Full Schedule: https://sudburyseniorcenter.org/wp-content/uploads/sites/381/2019/06/Route-20-Shuttle-Schedule-6-2019.pdf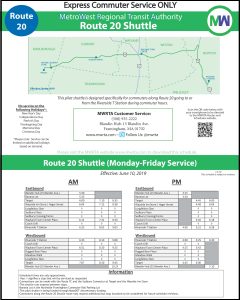 RATES & FARES
The current rate is $1.50, with discounts offered for students, children, service men and women, seniors, and holders of MWRTA Transportation Access Pass, MBTA Transportation Access Pass, Medicare Card, Council for the Blind Card and Charlie Card.
Full Rate & Fare List: http://mwrta.com/index.php/routes/rates-and-fares
LEARN MORE
For shuttle tracking and other info, please visit www.MWRTA.com or call Customer Service at (508) 935-2222.
Categories
Email this Post
Content Shortlink
Back to Sudbury Transportation Committee