8/22/21 UPDATE: National Weather Service Boston reported the following:
Henri has been downgraded to a tropical storm and made landfall at Westerly RI around noontime, the storm is moving to the west towards the Berkshires and away from eastern Massachusetts to include the Sudbury area. Heavy winds and rain will diminish over this afternoon with showers continuing well into Monday.
As of 1:00PM, Eversource reports minimal power outages in Eastern Massachusetts, most of the power related issues are focused in the Connecticut area. We currently have only a few reports of tree damage in Sudbury at this point.
The Eversource Outage Map can be accessed at https://outagemap.eversource.com/external/default.html.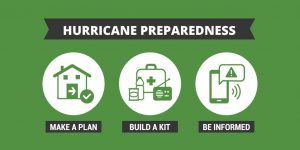 As Hurricane Henri approaches, please take the time to prepare for possible flooding and power outages. Ready.gov is a great resource. Also visit @NWSBoston for updates on the storm's track. #HurricanePrep