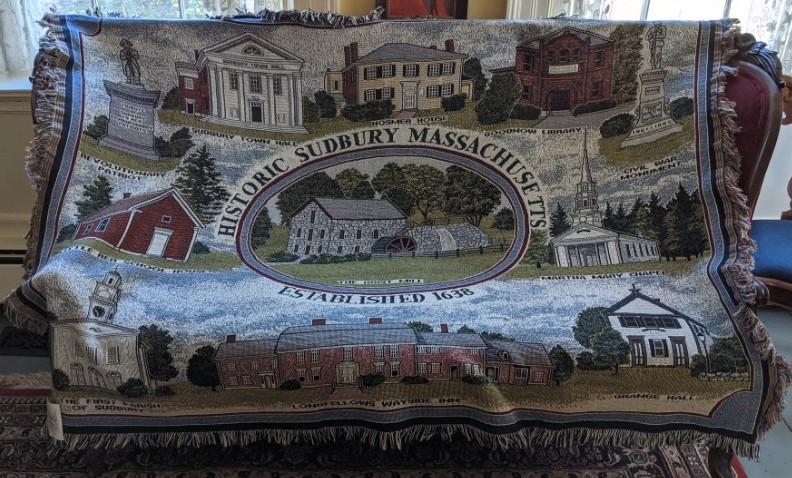 The Historic Sudbury Massachusetts Blanket is available exclusively from the Sudbury Historical Commission.
The blanket features many of Sudbury's historic sites, including the Hosmer House, Longfellow's Wayside Inn, Goodnow Library, Town Hall and more.
The blankets are 100% Cotton
Machine Washable
Made in USA
52″ x 72″
$75 each
A limited number of Sudbury blankets is currently available by contacting the Historical Commission at [email protected].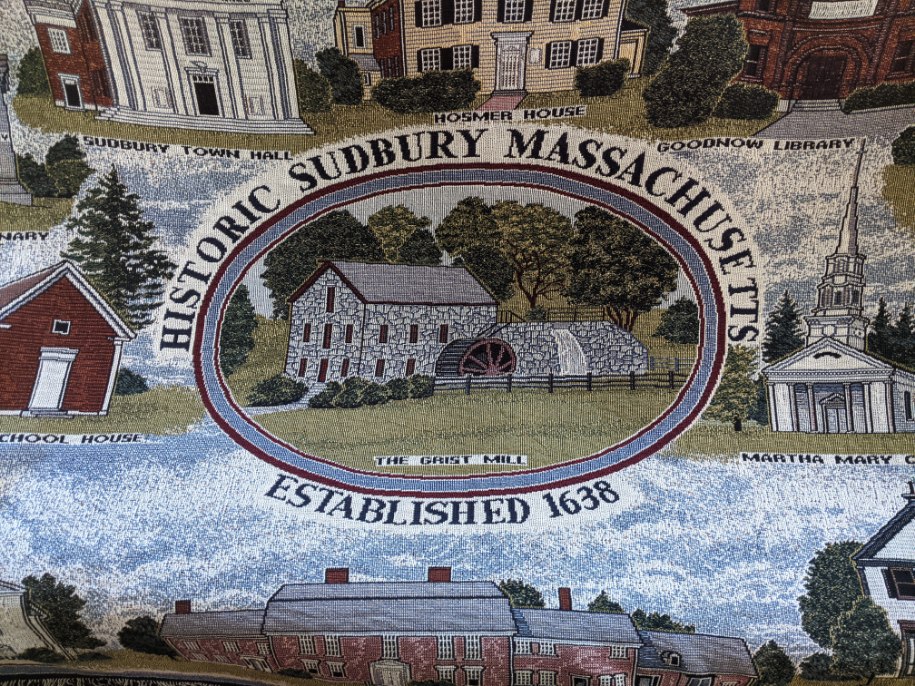 Categories