The Town Forum on Quarry North and Melone Disposition was held on Tuesday, November 27, 2018 from 7:30pm – 10:30pm at L-SRHS Auditorium.
The Forum provided residents with an opportunity to ask questions and learn more about the proposed disposition of the Melone property.
The Video of the forum can be viewed on demand at SudburyTV.org.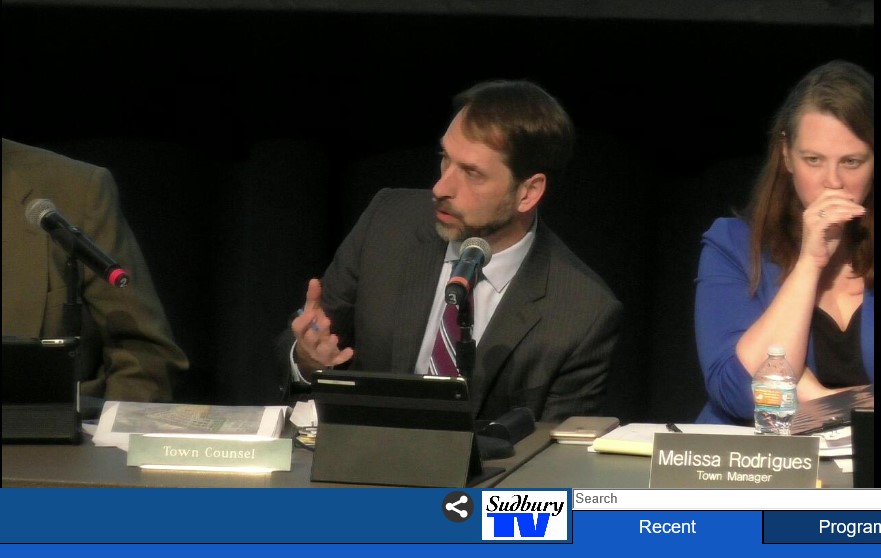 A Presentation by Town Manager Melissa Murphy-Rodrigues on the history of the property and the proposed disposition will be followed by a Q&A.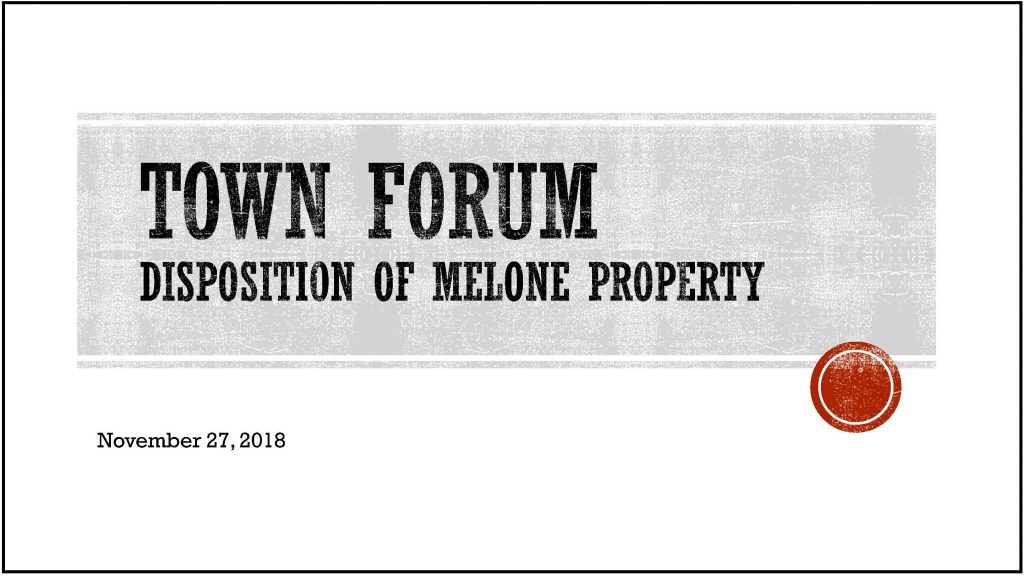 LEARN MORE about the Melone Property and Disposition at https://sudbury.ma.us/melone
QUESTIONS were taken live in the hall on the night of the Forum and in advance via email up until 5:00PM on 11/27/18. Those wishing to submit questions in advance, may email questions to townforum@sudbury.ma.us. Please put "Town Forum" in the subject line and include your name and address.
TRANSPORTATION: The Senior Center will have a van available for those who need transportation to the Town Forum. The handicapped-accessible van can accommodate up to 9 people, including wheel chairs. To sign up or learn more, please call the Senior Center at 978-443-3055 by Monday, November 26 at 4:00PM.
BROADCAST: The forum will be broadcast on SudburyTV and will be made available to view OnDemand.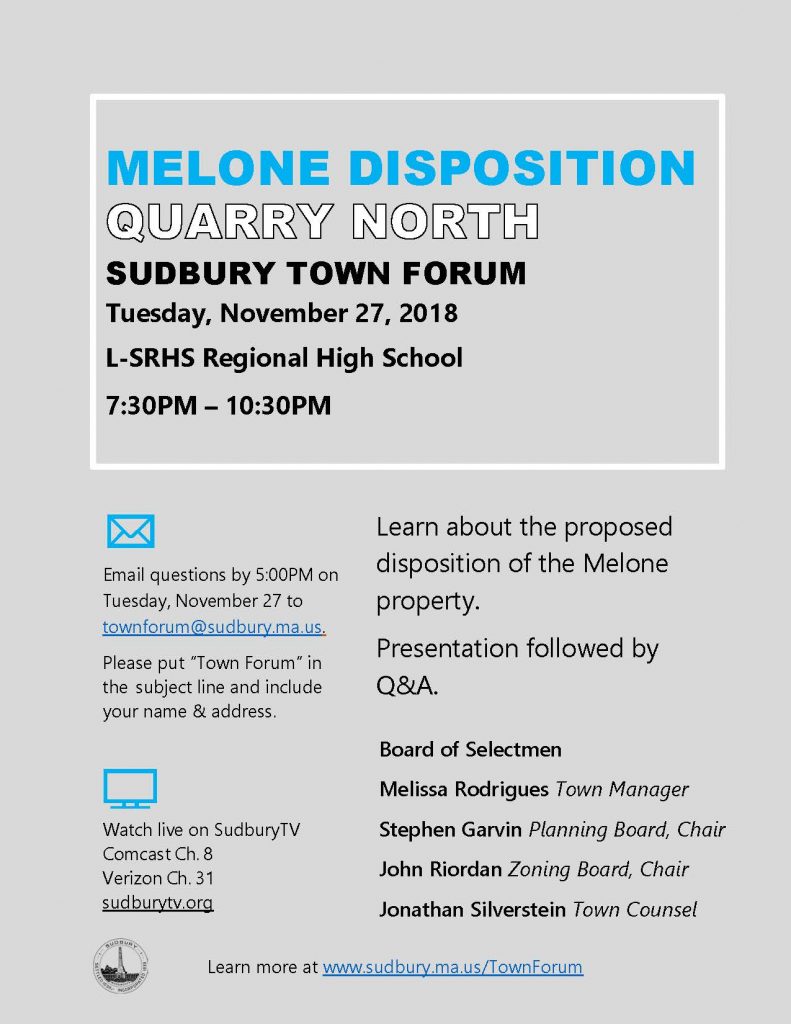 Event Details
Categories