The Town of Sudbury will receive approximately $5.9 million over two years for "COVID-19 economic relief" from the federal American Rescue Plan Act (ARPA). ARPA funds may be used only toward the following categories:
Support public health
Address COVID-19 economic impacts
Replace lost public sector revenue
Provide premium pay for essential workers
Invest in water, sewer, and broadband infrastructure for underserved communities
ARPA Quick Reference Guide US Department of the Treasury
Key Provisions of ARPA International City/County Management Association (ICMA)
Coronavirus State and Local Fiscal Recovery Funds Interim Final Rule – US Treasury
H.R.1319: American Rescue Plan Act of 2021 – US Congress
Public Input
FlashVote
A FlashVote survey was conducted in October 2021 to learn more about the priorities that Sudbury residents would like to see ARPA funds directed toward. ARPA Flashvote Results
ARPA Survey – Your Ideas
Sudbury residents, businesses, non-profits and other constituents have been invited to share their ideas for use of Sudbury's ARPA funds. A town-wide American Rescue Plan Survey on Constant Contact was open through November 30, 2021.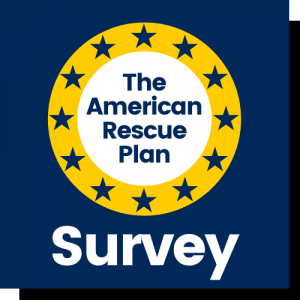 Documents
Town Manager Considerations for Select Board – September 24, 2021
ARPA Sudbury Compiled Request Listing DRAFT – November 3, 2021
Questions/Comments
Any questions or other comments may be directed to [email protected].
Categories