The Town of Sudbury will receive approximately $5.9 million over two years for "COVID-19 economic relief" from the federal American Rescue Plan Act (ARPA). ARPA funds may be used only toward the following categories:
Support public health
Address COVID-19 economic impacts
Replace lost public sector revenue
Provide premium pay for essential workers
Invest in water, sewer, and broadband infrastructure for underserved communities
Update 1/25/22: Time Sensitive Fund Allocation
At their January 18, 2022 meeting, the Select Board allocated $1,946,000 in ARPA funds towards time sensitive needs, as shown below:
| | |
| --- | --- |
| Proposed Project | Cost Estimate |
| Additional Social Worker Services | $170,000 |
| Basic needs gift cards (distributed by Jail Diversion Program, Senior Center and Social Work Dept) | $20,000 |
| Mental Health Counselor | $166,000 |
| At-Home COVID-19 Testing Kits (provided to residents who cannot afford/access testing) | $50,000 |
| SPS: Summer academic program | $620,000 |
| SPS: Social and Emotional Learning | $420,000 |
| LSRHS: Ventilation system upgrades | $100,000 |
| Fairbank Community Center: Water line replacement | $400,000 |
| | $1,946,000 Total |
For more details, please see Time Sensitive Items Memo and "2022 Jan 18 outcomes" tab of ARPA – Compiled Request Listing spreadsheet document.
ARPA Guidelines
State and Local Fiscal Recovery Funds
Info Guides
Public Input
FlashVote
A FlashVote survey was conducted in October 2021 to learn more about the priorities that Sudbury residents would like to see ARPA funds directed toward. ARPA Flashvote Results
ARPA Survey – Your Ideas
Sudbury residents, businesses, non-profits and other constituents have been invited to share their ideas for use of Sudbury's ARPA funds. A town-wide American Rescue Plan Survey on Constant Contact was open through November 30, 2021.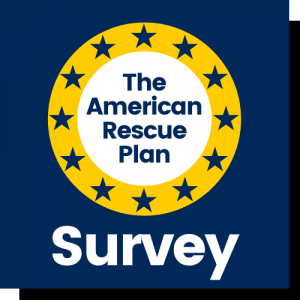 Documents
Time Sensitive Items Memo (Town Manager to Select Board) – January 13, 2022
Town Manager Considerations for Select Board – September 24, 2021
ARPA Sudbury Compiled Request Listing DRAFT – November 3, 2021
Questions/Comments
Any questions or other comments may be directed to ARPA@sudbury.ma.us.
Categories