The Fire Station 2 Ground Breaking took place on Wednesday, December 7, 2022. Thank you to everyone involved in planning, designing and supporting this project. We are excited to bring it to fruition!
Photos from the Groundbreaking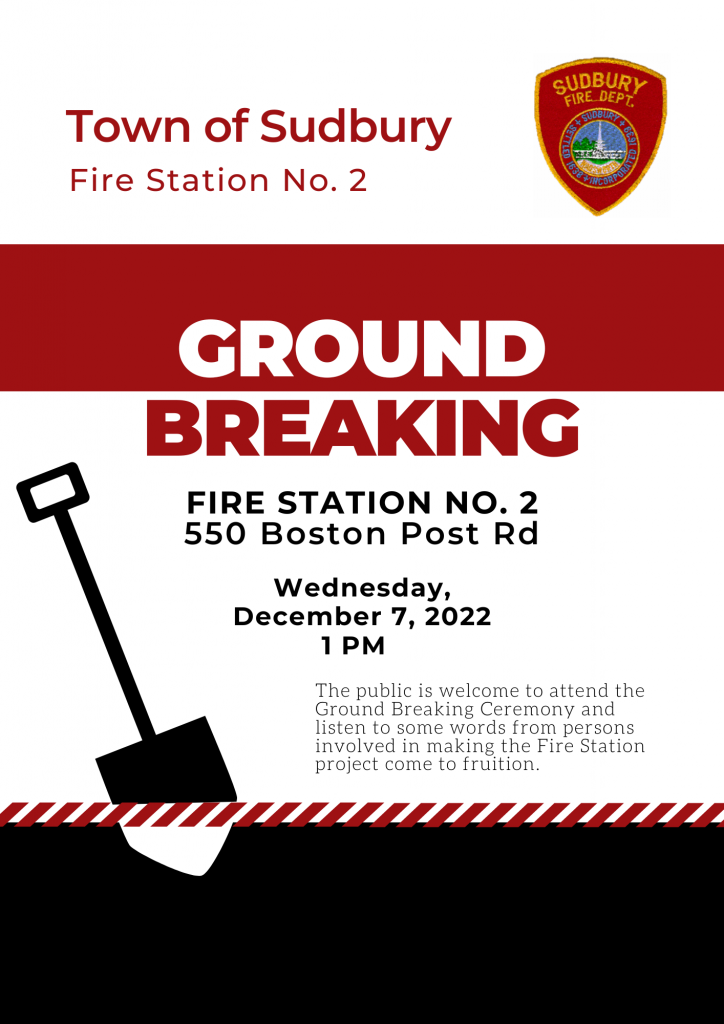 Rain Plan
In the event of rain, the Ground Breaking Ceremony may be moved into the Station No. 2 Apparatus Bay to enhance the enjoyment of the Ceremony.
Parking
Due to the size of the construction site and the Fire Station remaining active during the Ceremony, there will be no parking on the construction site and very limited parking in the ramp area in front of the Fire Station. Parking on the Station ramp will be limited to handicap and media access only. We request that attendees park in the parking area behind the Fire Station that serves The Farmer's Daughter Restaurant.
Event Details
| | |
| --- | --- |
| Event Start: | Wednesday, December 7, 2022 (1:00 pm) |
| Event End: | Wednesday, December 7, 2022 (2:00 pm) (Expected) |
| Location: | Fire Station (Route 20) |
| Department: | Fire Department |
| Notes: | The Fire Station 2 Ground Breaking took place on Wednesday, December 7, 2022. Thank you to everyone involved in planning, designing and supporting this project. We are excited to bring it to fruition! |