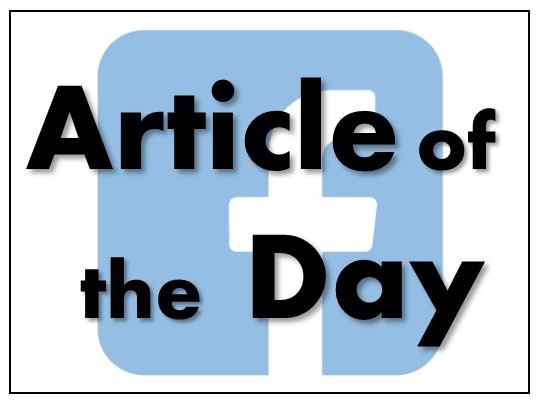 ARTICLE 1: HEAR REPORTS
Through this article, the Town accepts the reports of every department and committee in town for the previous calendar year. The motion is read by a special guest each year, and this year will be read by former Selectman Susan Iuliano.
ARTICLE 2: FY19 BUDGET ADJUSTMENTS
This article is a housekeeping article that allows the town to make changes to the current fiscal year budget. Generally, this article is indefinitely postponed.
ARTICLE 3: FY20 BUDGET
This article approves the operating budgets for the Town, Sudbury Public Schools and Lincoln-Sudbury Regional High School for the year starting on July 1, 2019. The budget includes all personnel, contractual services, goods and debt payments. You can find information on the budget in the warrant and here: https://bit.ly/2XE4lvb
ARTICLE 4: FY20 CAPITAL BUDGET
This article includes capital needs for the Town that are under $100,000. You can find more information about the budget in the warrant and in the budget book on page 109 here: https://bit.ly/2XE4lvb
ARTICLE 5, 6, AND 7: ENTERPRISE FUND BUDGETS
These three articles appropriate the budgets for the Town's enterprise fund budgets. The Town has three enterprise fund budgets: pool, fields and the transfer station. Those budgets are funded through user fees rather than the tax levy. More information about these budgets can be found in the warrant and in the budget on page 73 here: https://bit.ly/2XE4lvb. To learn more about enterprise funds visit: https://bit.ly/2UOgUad
ARTICLE 8: SNOW AND ICE TRANSFER FY19
The Town budgets a level amount each year for snow and ice removal, but actual spending can vary wildly depending on the type of winter we have. Snow and ice budgets are the only Town budgets that are allowed by law to be overspent. Once the account is overspent, the funds need to be raised or transferred from other available funds. This year, the snow and ice account was overspent by $270,000. This article is requesting to use Free Cash to fund the deficit.
ARTICLE 9: UNPAID BILLS
This is a housekeeping article that allows the Town to pay any bills that may remain unpaid from the last fiscal year. These are typically bills that were submitted late by a vendor or lost. This article is typically indefinitely postponed.
ARTICLE 10: CHAPTER 90 HIGHWAY FUNDING
This article accepts the State aid that Sudbury receives for highway road work.
ARTICLE 12: STABILIZATION FUND
The Town has a policy to maintain an amount equal to 5% of the total projected general fund operating revenues for the last fiscal year in the Stabilization Account. This article transfers $194,894 from Free Cash to the Stabilization Account to maintain that amount of reserves. A Stabilization Account is like a savings account for emergencies. It requires a 2/3rd vote of Town Meeting to use the funds.
ARTICLE 13: REPURPOSE OF ROLLING STOCK STABILIZATION ACCOUNT
In 2014, the Town created a stabilization account to save for DPW rolling stock. In 2016, that account was repurposed to include rolling stock for the schools as well. To date, the Town has not funded this account. The Town is requesting to change the purpose of this stabilization account to cover all capital needs, and would like to transfer $250,000 from Free Cash to begin saving for these future capital needs.
ARTICLE 14: ESTABLISH NEW SURPLUS VEHICLE & EQUIPMENT REVOLVING FUND ACCOUNT
A revolving fund earmarks revenues generated from a specific activity/program/service to be used to support the activity/program/service that generated the revenues. The Town would like to create a new revolving fund account, which would use the funds collected from the auction or sale of Town vehicles for the purchase of new vehicles.
ARTICLE 15: EXPANSION OF BOARD OF HEALTH REVOLVING ACCOUNT
Currently this revolving account supports only the vaccines program. The Town is requesting to expand the purpose to include tobacco permits and tobacco prevention programming.
ARTICLE 16: ZBA REVOLVING FUND
Scope Expansion: Currently this revolving account supports Zoning Board consultants and part-time employee salaries. The Town is requesting that some of the funds also be used for professional development for board members and staff.
ARTICLE 17: FY20 REVOLVING ACCOUNT LIMITS
This is a routine item. Under the Municipal Modernization Act, Towns are required to authorize revolving fund accounts and set limits for them every year by amending the Revolving Account bylaw.
ARTICLE 18: FUND LITIGATION COSTS – EVERSOURCE
This article requests to transfer $75,000 from Free Cash to fund litigation with Eversource regarding the proposed 115kV power line project. More information on the Eversource litigation can be found here: https://sudbury.ma.us/selectboardsoffice/?p=869 The Town is currently waiting for a decision from the Energy Facilities Siting Board. These funds would be used to fund any necessary appeals.
ARTICLE 19: DPW ONE-TON DUMP TRUCK
This article requests $130,000 from the Town's budget to be used to purchase a new dump truck for the DPW. The F550 truck will have a spreader, plow and wing to allow for multiple uses, including construction projects, cemetery operations and snow removal. It is a replacement vehicle. This truck is being funded from the tax levy.
ARTICLE 20: CONCORD ROAD CULVERT DESIGN
This article requests $125,000 from the Town's budget to be used for design, engineering and permitting of the Concord Road culvert, which is in disrepair. Construction funds will be requested at Special Town Meeting this fall. This design is being funded by the tax levy.
ARTICLE 21: PURCHASE OF FIRE ENGINE
This article requests $570,000 to purchase a new fire engine, replacing a 1997 Reserve Status engine. If approved, the engine would be funded from Free Cash.
ARTICLE 23: FUNDING COMPREHENSIVE WASTEWATER MANAGEMENT PLAN/ENVIRONMENTAL IMPACT REPORT
This article requests $500,000 for a Comprehensive Wastewater Management Plan/Environmental Impact Report. The report provides a town-wide plan for Sudbury's wastewater systems for the next 20 years along with favorable ratings for funding and grants. If approved, the funds would be borrowed from the State Revolving Fund at a 1.5% interest rate that the Town is eligible for as a Housing Choice Community.
ARTICLE 25: CAMP SEWATARO ACQUISITION
This article requests $11,269,700 to purchase approximately 44.3 acres located at 1 Liberty Ledge, known as Camp Sewataro. If approved, the purchase would be funded by debt. More information, including the property appraisal, Letter of Intent, property map and a statement of the camp's expenses and income can be found at https://sudbury.ma.us/sewataro
ARTICLE 26: AMEND CAPITAL IMPROVEMENT ADVISORY COMMITTEE (CIAC) BYLAW
This article requests to change the bylaw regarding the CIAC to expand the types of capital purchase proposals they report on. If this passes, the CIAC would now weigh in on all proposals over $100,000 submitted by any Town entity.
ARTICLE 27: RAYMOND ROAD LAND CONVEYANCE TO SUDBURY WATER DISTRICT
This article requests to convey 8.86 acres of land on Raymond Road to the Sudbury Water District to allow them to continue to protect and preserve our water sources.
ARTICLE 28: ZONING BYLAW CHANGE: INSERT SECTION 4700B, MELONE SMART GROWTH OVERLAY DISTRICT
This article creates an overlay zoning district over the Melone property on North Road. This would apply to approximately 5.95 acres of the Melone property and would not alter the project that was approved at December Town Meeting. This zoning change was not approved at December town meeting because it has to be approved by the State first. After passing this zoning change, the town will be entitled to $200,000 in payments from the State, as well as $3,000 per unit built under the zoning for a total of $500,000 in funding. If this overlay district does not pass, the project would go forward as a Local Initiative Project, and the town would not receive the state funding.
Town Meeting articles 29 – 34 are Community Preservation Act (CPA) projects. These projects are vetted by the Community Preservation Committee (CPC) and funded through 1) the CPA tax surcharge and 2) state matching funds, which make up Sudbury's CPA budget.
ARTICLE 29: SPS PLAYGROUND MODERNIZATION
This article requests $235,000 to update the Nixon School playground, bringing it into compliance with ADA and MAAB standards. If approved, the playground improvements would be funded by the CPA budget.
ARTICLE 30: FEATHERLAND PARK MULTISPORT COURT RECONSTRUCTION
This article requests $220,000 to complete Phase II of the improvements to Featherland Park, including the addition of two tennis courts designed as multipurpose basketball courts. If approved, the reconstruction would be funded by the CPA budget.
ARTICLE 31: REGIONAL HOUSING SERVICES OFFICE ALLOCATION
This article requests $30,000 to fund Sudbury's membership in the Regional Housing Services program, which supports the town's affordable housing activities. If approved, the membership cost would be funded by the CPA budget.
ARTICLE 32: COOLIDGE AT SUDBURY, PHASE II
This article requests $320,000 to provide a grant to the Coolidge at Sudbury Phase II, a 55+ affordable housing development slated to begin construction in Spring 2019, to be used for the project. If approved, the grant would be funded by the CPA budget.
ARTICLE 33: SUDBURY NEWSPAPER DIGITIZATION
This article requests $25,000 to convert the Goodnow Library's microfilm collection of historic Sudbury newspapers to digital files which would be available on-line. If approved, the digitization would be funded by the CPA budget.
ARTICLE 34: SMOKE & FIRE DETECTION FOR LORING PARSONAGE
This article requests $63,000 for an Aspirating Smore Detection (ASD) system in the Loring Parsonage. If approved, the system would be funded by the CPA budget.
ARTICLE 35: FY20 CPA BUDGET AND APPROPRIATIONS
This article requests approval for the $1,140,210 Sudbury CPA FY 20 budget to fund projects previously approved at Town Meeting. These 6 projects fall under the Historic Preservation, Recreation and Open Space categories. The CPA budget is funded by 1) a 3% property tax surcharge and 2) matching funds from the state.
TOWN MEETING INFO: https://sudbury.ma.us/townmeeting/?p=531
Please note: WITHDRAWN articles are not included in this list.
Categories