Special Town Meeting initiated by Citizen Petition
DATE: Thursday, January 2, 2020
TIME: 7:00PM
LOCATION: Lincoln-Sudbury Regional High School Auditorium
WARRANT
The Warrant is posted on the website and has been mailed to all households. Click below to view the Warrant.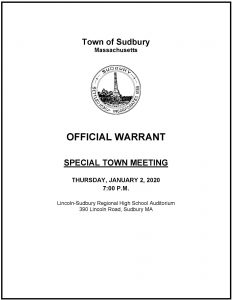 LEARN MORE ABOUT THE ARTICLES – ARTICLE OF THE DAY
Article of the Day is featured on the Town of Sudbury Facebook page. These are user-friendly explanations of the matters that will be discussed at Town Meeting. Can't wait for the Facebook posts? Please see below:
ARTICLE 1: CITIZEN PETITION – CREATE NEW STONE TAVERN FARM HISTORIC DISTRICT – This citizen petition article requests to designate 554 Boston Post Road as a single-property local historic district. If approved, the district would be subject to restrictions and controls administered by the Historic Districts Commission. More information on Stone Farm is here: https://sudbury.ma.us/stonefarm
ARTICLE 2: CHANGE NAME OF BOARD OF SELECTMEN TO SELECT BOARD – This article requests to change the gender specific title "Board of Selectmen" to the gender neutral "Select Board."
ARTICLE 3: CITIZEN PETITION – NEW SUDBURY COMMUNITY CENTER – This citizen petition article requests $27.7 million for a new Sudbury Community Center. The Board of Selectmen voted to add a Town-sponsored article for renovations to the Fairbank Community Center to the May 2020 Annual Town Meeting warrant.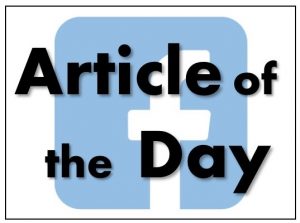 TOWN MEETING PROCEDURE
Click below to learn more about Town Meeting.
Citizen's Guide to Town Meetings
Town Meeting Bylaws
VOTER CHECK-IN: NEW ELECTRONIC POLL PADS
This is Sudbury's first Town Meeting at which voters will be checked in via electronic Poll Pad rather than paper list. This will expedite the check-in process as voters are no longer required to line up by precinct number in order to obtain their voting card for the meeting. For more details, please click here.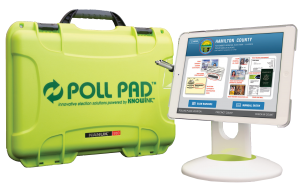 VOTER REGISTRATION
A resident must be registered to vote by Monday, December 23 at 8PM in order to vote at this Special Town Meeting. The Town Clerk's Office will be open until 8PM on 12/23/19 to register voters. Check your voter registration status here.
ABSENTEE VOTING
Please note, there is no remote or absentee voting at Town Meeting. Absentee voting is possible during elections, which use ballots as the voting mechanism. There are no ballots at a Town Meeting. Motions to be voted are made on the floor of town meeting and may differ from the article presented in the warrant. Votes are taken in person.
TRANSPORTATION
The Senior Center will have a van available for those who need transportation to Town Meeting. The handicapped-accessible van can accommodate up to 9 people, including wheel chairs.
Sign-up takes two steps (one step for those who are already registered):
Register as a van rider

Call MetroWest Regional Transit Authority: 508-820-4650 OR
Call Ana Cristina Oliveira, Outreach Specialist at the Senior Center: 978-443-3055

Request a ride

Once registered, r

equest a ride

by

Monday, December 30 at 4:00 PM

by calling MWRTA at 508-820-4650.
PRESENTATION FORM
Those wishing to make a presentation at Town Meeting that includes electronic materials use the form here: https://sudbury.ma.us/infosys/2018/12/05/stm-presentation-form/
Presentations are due by 12PM on Tuesday, December 31, 2019.
LIVE BROADCAST
Town Meeting will be televised on:
Comcast: Channel 8
Verizon: Channel 31
SudburyTV Live Stream: http://sudbury.vod.castus.tv/vod/index.php/@live:ch1#castusvod_autoplay=1
Event Details