DATE: MONDAY, MAY 2, 2022

Continuation Dates: Tuesday, May 3; Wednesday, May 4 and Monday, May 9
TIME: 7:30 PM
LOCATION: L-SRHS AUDITORIUM
390 Lincoln Road
TOWN MEETING INFORMATION
Town Meeting Articles
Prepare for Town Meeting
Absentee Voting – Not available at Town Meeting
Town Meeting Procedure
Voter Registration- Due by Tuesday, April 12, 2022 for this Town Meeting
TOWN MEETING ARTICLES
There are 58 articles slated for the 2022 Annual Town Meeting. For the full list of articles, slide presentations and pre-recorded videos, please visit the Town Meeting Articles page.
The 2022 Annual Town Meeting Warrant will be mailed to all Sudbury households.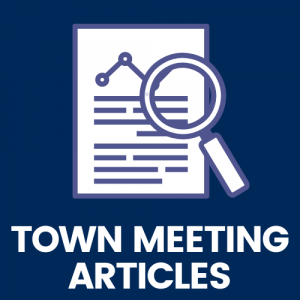 PREPARE FOR TOWN MEETING
Mask Expected Seating 4/29/22 UPDATE
The following seating areas will be designated for those with face coverings:
Rogers Theater/Black Box (to the right of the Main Auditorium entrance)
Balcony in the Main Auditorium (upstairs from the Main Auditorium entrance)
Accessible Seating in the Main Auditorium (located in the front-most and rear-most left and right seats of the auditorium and rear balcony)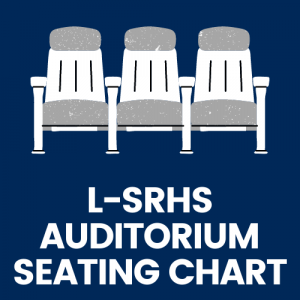 COVID-19 Public Health Protocols
Town Meeting will offer a variety of protective measures that enable residents to participate at their own comfort level. Please see 2022 Annual Town Meeting Public Health Protocols and Test Kit Distribution for full details.
Refreshments
Girl Scouts will be holding a Bake & Snack Sale Fundraiser with plans to support World Central Kitchen's #ChefsForUkraine through a Take Action Project during the first night and second night of Town Meeting. Be sure to pick up some treats and coffee before heading into the meeting.
Personal Care Items Drive
In addition to passing microphones on Town Meeting floor, BSA Scout Troop 60/63 will be collecting donations of personal care items (soap, paper towels, toothpaste, etc) for the Sudbury CARE Pantry on the first night of Town Meeting. Please see BSA Non-Food Drive for details.
Pre-Recorded Presentations
In order to make Town Meeting as efficient as possible, article presentations will be pre-recorded. Voters are asked to watch pre-recorded presentations via SudburyTV On-Demand in advance of Town Meeting.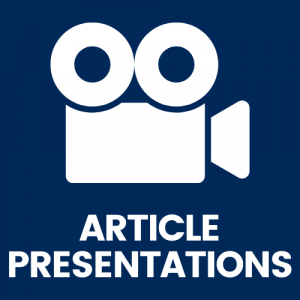 Making a Presentation
Those wishing to pre-record a presentation may sign up at Register to Record Your 2022 Town Meeting Presentation. Learn more at Presentation Guidelines and FAQ.
Anyone wishing to present at Town Meeting is asked to complete an on-line Meeting Presentation Form by Friday, April 8 at 5PM.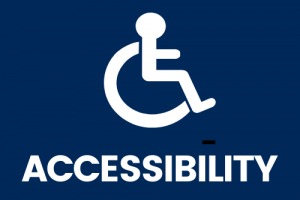 Hearing & Sight Impairments
Those with hearing and vision impairments are encouraged to sit in designated areas by the front of the stage. Closed captioning screens will be available, and a web link to the Closed Captioning will also be available for those who wish to use their phone or device to view the captions. Learn more at Closed-Captioning at Town Meeting.
An Assisted Listening System is available in all 3 Town Meeting spaces (Auditorium, BlackBox Theater, and Lecture Hall) as well as the check-in area. To borrow a headset, please check in with the SudburyTV staff in the Control Booth at the rear of the Auditorium. Thank you to First Parish Church for making these available for use at Town Meeting.
Needs Accommodation: Mobility Aid, Medical Device, Wheelchair and Other Accessibility Assistance

Seating for persons using a wheelchair is located in both the right and left rear sections of the main auditorium. Persons who use oxygen or mobility aids may also find it useful to sit near the back for ease of access and to exit.
Persons who use a wheelchair to ambulate or require other accommodations in order to attend Town Meeting are urged to contact the Sudbury Senior Center at 978-443-3055 or senior@sudbury.ma.us by Monday, April 25 at 4PM.
Transportation Provided by Sudbury Senior Center
The Sudbury Senior Center is offering transportation via wheelchair accessible van to the Sudbury Annual Town Meeting on Monday, May 2 (as well as May 3 and 4, if needed).
ADVANCED REGISTRATION IS REQUIRED.
Contact the MetroWest Regional Transit Authority (MWRTA) Call Center at 508-820-4650.
Haven't registered for the Sudbury Connection van service? Contact the MWRTA and complete the Van Rider application form by Wednesday, April 27 at 4:00 PM.
If you are already a registered rider, you may reserve the ride through the MWRTA by Thursday, April 28, 2022 at 4:00 PM.
Please contact the Sudbury Senior Center at senior@sudbury.ma.us or 978-443-3055 or MetroWest Regional Transit Authority (MWRTA) at 508-820-4650 for an application or more information.
ABSENTEE VOTING
Please note, there is no remote or absentee voting at Town Meeting. Absentee voting is possible during elections, which use ballots as the voting mechanism. There are no ballots at a Town Meeting as Motions are made on the floor of Town Meeting and may differ from the Article presented in the warrant. Thus, Town Meeting votes must be taken in person.
TOWN MEETING PROCEDURE
Click below, or see the Summary of Basic Town Meeting Procedures at the front of the Town Meeting Warrant to learn more about Town Meeting.
Citizen's Guide to Town Meetings
Town Meeting Bylaws
VOTER REGISTRATION
A resident must be registered to vote by Tuesday, April 12, 2022 in order to vote at 2022 Annual Town Meeting. Check your voter registration status here.
VOTE RESULTS
Please visit 2022 Annual Town Meeting Results for the vote results from each night of Town Meeting.
Event Details